Senior Pastors, Charles & Naomi Tuck: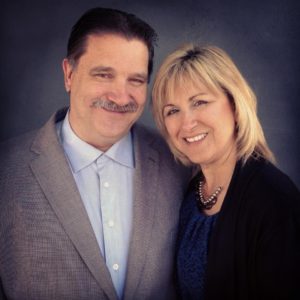 Pastor Tuck and his wife Naomi have been serving as the senior pastors of Harbor Light Church for nearly 20 years. In 1998, they along with their four children answered the call of God to resign as the associate pastors of Cornerstone Church in Fresno, California where they had served for over a decade. This step of faith ultimately lead them to Harbor Light where they have passionately grown to love and care for the people of Santa Cruz more and more each day. Over the years they have been privileged to see thousands of people come into personal relationships with Jesus Christ, grow in faith, be fully restored, and become spiritual leaders in their realm of influence. Their passion for reaching the lost and restoring the broken was the foundational seed for implementing the HLC clean and sober living homes located on campus. Through these homes and their influence, hundreds if not thousands of people in recovery have been reached with the love of Christ.
Pastor Tuck has been serving the Lord for over 30 years and still feels humbled that God would use someone like him to teach his word. Being a pastor was never his pursuit but that didn't stop God's plan for his life.
At HLC, Christianity is about relationship and not religion. It is Pastor's goal to disciple others to experience an intimate relationship with Christ that will bring the inward transformation only God can give. We are blessed to have them. Please keep pastor and his family in prayer, always, as they lead and pray for you.